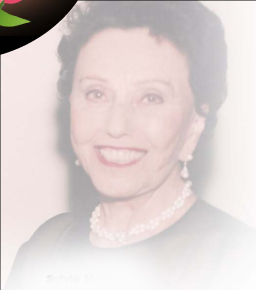 Sylvia Martin
Sylvia Martin was almost 80 years old
when she passed away but she really
accomplished two lifetimes worth of
giving during her time on earth. Born
and raised in Brooklyn, N.Y., she
moved to Long Island in the late '50s
and spent her working life as a speech
language pathologist for the Levittown
school district. There, Sylvia dedicated
herself to helping those with disabilities
create brighter futures for themselves
than would otherwise have been possible. She was an inspirational, loving woman who passed on a legacy of hope, and continues to inspire with her memory.




Sometimes it begins because of our families and the legacy
that they have passed on to us. The Martin-Lehrer Foundation, generously donating thousands of dollars each
year to charities, hospitals, schools and foundations, was created by Barbara L. Lehrer, M.A.S.L.P., S.D.A., a practicing speech pathologist. Her mother, Sylvia, dedicated her working life to helping people with language disorders. When she passed away in 1996, Barbara began the Martin-Lehrer Foundation, with the objective of carrying on the work her mother began.

The non-profit foundation gives generously to hospitals, scholarships and children's-based charities and their goal is really to help anyone in need. They have set up an endowment at Hofstra University, the Sylvia Martin Endowed Memorial Scholarship in the Speech-Language-Hearing Sciences and the School of Law and their recipients also extend to institutions and charities of all kinds: the Cure for Lymphoma Foundation, the Suffolk County Special Olympics, Sisters of Saint Joseph and John Hopkins University. They also give to the March of Dimes and the World Institute on Disabilities, to Memorial Sloan Kettering and Affinity Films. The list goes on and on…

The Martin-Lehrer Foundation believes passionately in giving
and devotes its time, efforts and resources to helping those
with disabilities get the help they need and find fulfilling
futures. They welcome questions, contributions, emails and
calls. For more information, click here.